NOVA 2(apk+data):
The ultimate sci-fi FPS is back! Get ready to step into a whole new level of gaming!
overview:
NOVA 2 | size: 361mb | category : Shooter |

Compatibility:
Tested in htc desire s plays smoothly without a struck. all snapdragon devices with 480x800 / 480x854 and above are supported. All HTC and sonyericsson androids will support this game
Game description:
6 years have passed since the events depicted in the first episode. Humanity is now thrown into a bloody civil war fought on one side by the central government of the Terran Orbitals and the self-appointed Human-Alien Alliance; a new organization with a mysterious origin and agenda. Kal Wardin left active service in N.O.V.A. years ago and now lives among the colonists of the desert planet Scorpius. But war never spares even the most peaceful places..

Features:

- Meet new enemies with improved AI!
- Master a larger range of weapons & powers
- Much more diversified gameplay: run, shoot, fall, drive a motorbike, pilot a giant mech, and blast a laser
- The more, the merrier, now with up to 10 players in 10 multiplayer maps
- Build a career and rise through the multiplayer leaderboard
- Explore new locations, offering amazing graphics
- Enjoyed the first N.O.V.A. – Near Orbit Vanguard Alliance HD? Be rewarded with extra bonuses.

AN UNPARALLELED SINGLE-PLAYER CAMPAIGN:
- 12 chapters taking you through hostile, yet amazing environments of various Orbitals
- Over a dozen weapons including the Dual Hand Guns, Assault Rifle, Shotgun, Automatic Shotgun, Sniper Rifle, Rocket Launcher, Grenade Launcher, Alien Plasma Gun, Alien Lightning Gun, Alien Laser Gun, Turrets, Frag Grenades and Mines
- 3 special powers: Freeze, Slow Time and Disc for melee combat
- A wide range of enemies with improved AI, for even more intense combats
INTENSE MULTIPLAYER MODES:
- 1 to 10 players online or locally
- 5 modes: Free for All, Team Deathmatch, Capture the Flag, Freeze Tag and InstaGib
- Ranking & Perk systems
- 10 maps on which to battle it out
- Play against your friends or the entire world through Gameloft LIVE!
- Worldwide leaderboards in the game & on the official website, www.near-orbit-vanguard-alliance.com

Screenshots: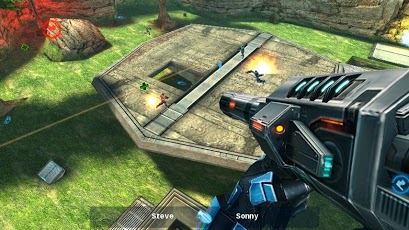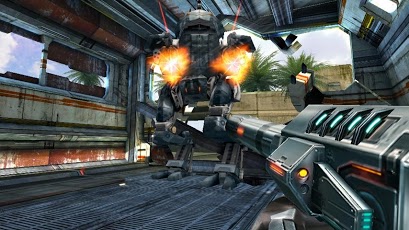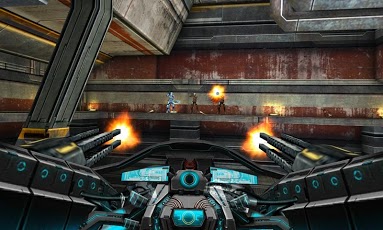 Gameplay:
Download:
Password: cyberzone.mobie.in (if asked)
Install instructions:
>method1: (recommended process)
download apk and data files from below link. make sure that all parts of data if any are downloaded, now start extracting data .Install apk via OI filemanager or similar apps in ur device. Now extract data files & copy SD Data to location: Copy GloftN2HP folder to SDCard/gameloft/games/here

>method2: (easy process & use this only if above method fails)
download only apk & install it in your mobile now just open it to see it will prompt you to download some data(via wifi/mobile network). Download that data and you are ready to start the fun. but note that since apk is cracked one you have 80%chance of game working or data starts downloading :)

Comments: