Set cpu full (apk):
SetCPU is a tool for changing the CPU settings (capable of overclock and underclock) on a rooted android mobile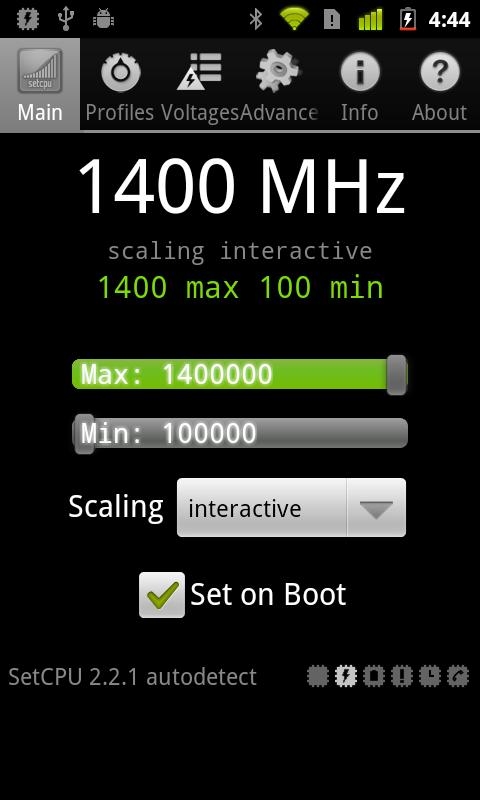 overview:
Set cpu | size: 413kb | category : Emulators |

Compatibility:
Tested in htc desire s plays smoothly without a struck. all snapdragon devices with 480x800 / 480x854 are supported. All HTC and sonyericsson androids will support this app
App description:
SetCPU also allows you to set up powerful profiles to change the CPU speed under certain conditions, such as when the phone is asleep or charging, when the battery level drops below a certain point, when the phone's temperature is too high, or during certain times of day. See the screenshots for examples of how you might set up profiles.

SetCPU's wide feature set make it useful to beginners and enthusiasts alike. Accelerate your processor to unleash your phone's multitasking potential, or dial your CPU's speed down to save battery.

SetCPU also includes a "voltage control" menu, for use with certain devices with custom kernels that support it, to control undervolting to save even more battery. Keep in mind that undervolting is only available for certain kernels.

Have an HTC Sense device with a stock ROM or kernel? If you are having trouble getting your settings to "stick," press Menu > Disable Perflock. You still have to be rooted.

Galaxy S devices: conservative scaling is recommended where it is used by default (ondemand on the Nexus S and Galaxy S II). There are issues with Galaxy S kernels that may result in crashes if some other scaling governors are used, or if the sleep profile "max" value is set too low.

More flexible profile options and revamped interface coming soon!.

Features:
Recent Changes:
2.2.4 - Improved support for the new MSM 8x60 devices (such as the HTC EVO 3D and Sensation).

2.2.3 - Fixed an issue where the voltage menu displayed frequencies backwards on certain devices capable of voltage control. Added support for additional CPU temperature sensors.

2.2.1 - Fixed the voltage force close bug on some Galaxy S devices by adding undervolt support for older Galaxy S undervolt kernel patches. Added perflock disabler support for HTC kernel 2.6.35.9 (beta).

2.2.0 - Added an "In Call" profile. Improved the Set on Boot safemode function by including a flashable zip that toggles SetCPU's safemode. Press menu on the main tab for more details. Added autodetect support for all Tegra 2 fakeShmoo kernels (ie. G2x). Added a "Voltage" tab for undervolting the CPU on fakeShmoo kernels, some custom Galaxy S kernels, and some Nexus S kernels. This is a full-fledged interface for undervolting these devices, and includes backing up and restoring and a Set on Boot checkbox. Improved the way SetCPU initially requests root. Various miscellaneous bugfixes.

Recent changes:
2.2.4 - Improved support for the new MSM 8x60 devices (such as the HTC EVO 3D and Sensation).


Screenshots: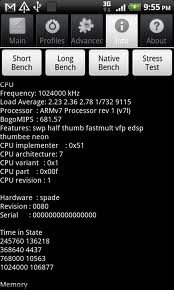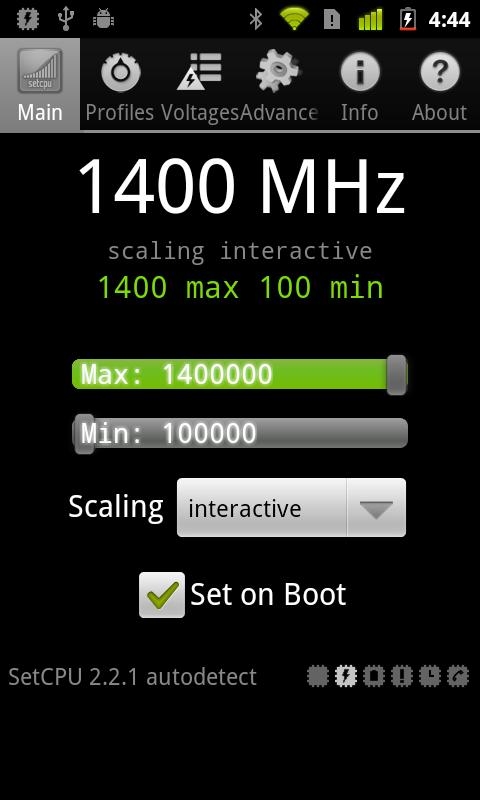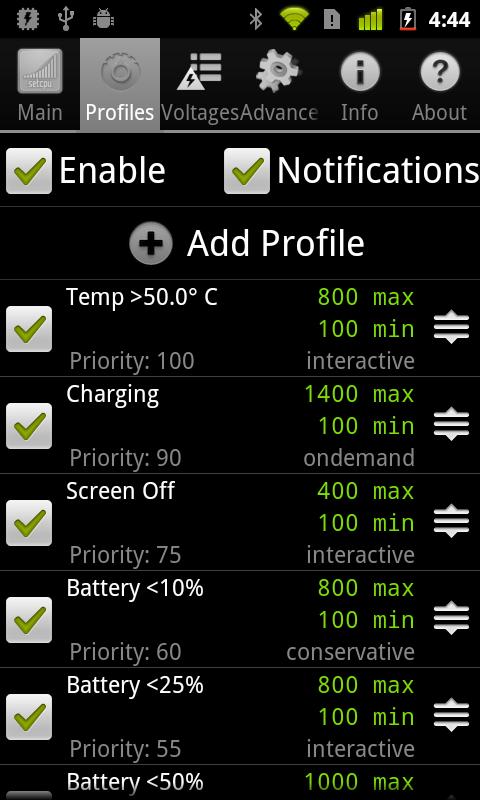 apps demo video:
Download:
Password: cyberzone.mobie.in (if asked)
Install instructions: download apk and you are ready to use it
Comments: