Real racing 3(apk+data):
Real Racing 3 sets a new standard for mobile racing games – it really must be experienced to be believed.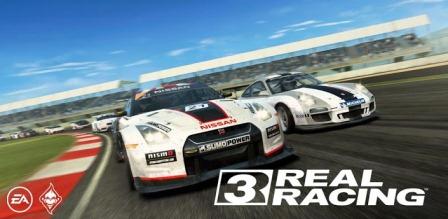 overview:
Real racing 3 | size: 683mb | category : racing |

Compatibility:
Tested in htc desire s plays smoothly without a struck. all snapdragon devices with 480x800 / 480x854 and above are supported. All HTC and sonyericsson androids will support this game
Game description:
Trailblazing new features include officially licensed tracks, an expanded 22-car grid, and over 45 meticulously detailed cars from makers like Porsche, Lamborghini, Dodge, Bugatti, and Audi. Plus, racing with friends gets kicked into another dimension with the reality-bending Time Shifted Multiplayer™ (TSM) technolog.

Features:

REAL CARS
Featuring Real Racing's largest roster of cars yet, don't miss our new manufacturers like Porsche, Lamborghini, Dodge, Bugatti, and Audi. Take the wheels of over 45 intensely detailed racers and test your skills on an authentic 22-car race grid – for the first time on mobile.
REAL TRACKS
In another first for the Real Racing series, burn rubber on a full lineup of real tracks in multiple configurations from top locations around the world, including Mazda Raceway Laguna Seca, Circuit de Spa-Francorchamps, Silverstone, Hockenheimring, and many more.
REAL PEOPLE
Like nothing you've seen before, our innovative new Time Shifted Multiplayer™ lets you race anyone, anytime – even if they're offline! Every career event is filled with fully interactive AI-controlled time-shifted versions of your Facebook friends, as well as other players from around the world.
MORE CHOICES THAN EVER
Compete in over 900 events like cup races, eliminations, endurance challenges, and drag races. Upgrade your car parts to maximize performance. See the action through a variety of camera angles and fine-tune the controls to your personal preference.
THE PREMIER RACING EXPERIENCE
Powered by the remarkable new MintTM 3 Engine, Real Racing 3 features persistent car damage, fully functioning rear view mirrors, and dynamic reflections for a super-enhanced racing reality. Enjoy a rich, next-gen game with the most advanced cross-platform social and competitive racing community ever. Real Racing 3 delivers it all.

Screenshots: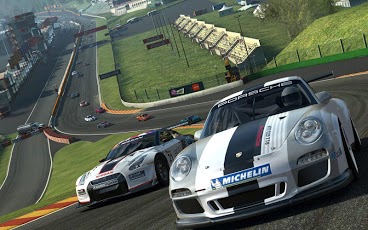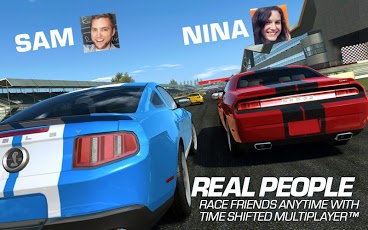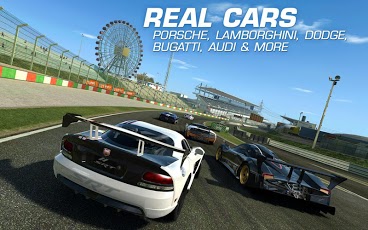 Gameplay:
Download:
Password: cyberzone.mobie.in (if asked)
Install instructions:
>method1: (recommended process)
download apk and data files from below link. make sure that all parts of data if any are downloaded, now start extracting data .Install apk via OI filemanager or similar apps in ur device. Now extract data files & copy SD Data to location: Copy com.ea.games.r3_row folder to SDCard/android/data/

>method2: (easy process & use this only if above method fails)
download only apk & install it in your mobile now just open it to see it will prompt you to download some data(via wifi/mobile network). Download that data and you are ready to start the fun. but note that since apk is cracked one you have 80%chance of game working or data starts downloading :)

Comments: