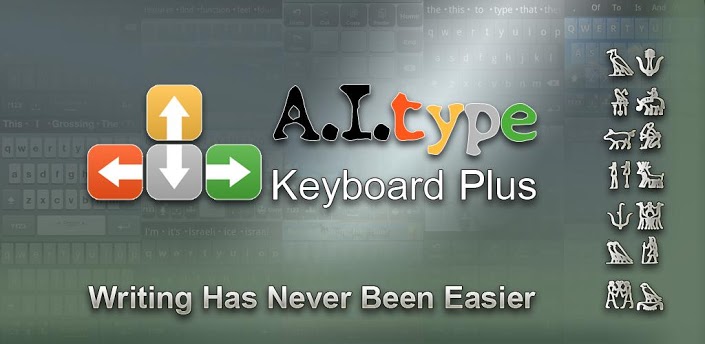 APP description:
The best keyboard on the Android Market! .! .
Features:


* It's smart! The keyboard suggests your next word, completes your current word and corrects your typos based on the context of what you are writing.
* It gets smarter! As you type, the keyboard learns your common words, phrases and style, and improves its text prediction accordingly. We call it – MyType.
* It's accurate! You don't have to be very precise with the keys you hit. Even if you miss keys frequently, the keyboard will understand and correct you.
* It's coooooool! You can change colors, themes, background images, fonts! You can resize the keyboard by dragging the resize key! You can make you keyboard look exactly like iPhone4, Windows Phone 7 or ICS (and more!)…
* It's efficient! You have navigation buttons, you can undo and redo your changes, copy, cut and paste from the keyboard and more. ***And the newest feature: just swipe up to get a numeric / navigation / symbols row!***
* It supports so many languages! The keyboard has over 35 keyboard layouts, and other than in English, text prediction is provided in Spanish, German, French, Italian, Arabic, Russian, Dutch, Korean, Greek, Swedish and Hebrew.
* It's safe! A.I.type never collects, analyzes or sends your personal information, passwords, credit card numbers etc.
* It warns you when it corrects your text! Well, it may sound trivial, but getting corrected without a notice is so annoying… So you get a visual indication before auto-correction is applied, and a beep after the correction.
Comments: