Deadspace full (apk+data):
The sci-fi horror masterpiece DEAD SPACE has finally arrived on Android!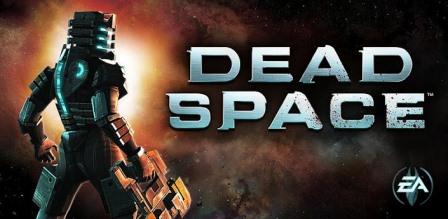 overview:
Deadspace | size: 120mb | category : rpg |

Compatibility:
Tested in htc desire s plays smoothly without a struck. all snapdragon devices with 480x800 / 480x854 are supported. All HTC and sonyericsson androids will support this game
Game description:
This stunning vision of the Dead Space franchise is truly a landmark in mobile gaming. Featuring hardcore gameplay and a rich audio experience, immerse yourself in bloodcurdling events that unleash the Necromorph horde. Once you've played, this sci-fi horror masterpiece will truly change the way you think about Android games.
Features:
A CHARGED SENSORY EXPERIENCE:
Survive one of the most gripping, bone-chilling experiences on mobile. Cutting-edge visuals – rich in effects and atmospheric lighting – reproduce the cinematic horror of the console game. Featuring a fully voice-acted stereo soundtrack, plus a movie-quality score and sound effects, find yourself fully immersed in the dread of Dead Space.

SHOCKINGLY EASY TO CONTROL:
Intuitive controls focus you on the action. The on-screen HUD is seamlessly integrated into the game. Navigate 6 varied environments and battle Necromorphs with simple swipe and tap controls.

FEATURING 2 EXCLUSIVE WEAPONS & CLASSIC MODULES:
Access the new Plasma Saw and Core Extractor, plus 3 more weapons from the Dead Space universe. Also utilize Kinesis and Stasis Modules well-known to players of the console game – and get on with the business of strategic dismemberment. Dare to step into DEAD SPACE? Get this critically-acclaimed horror experience on Android NOW!!
Screenshots: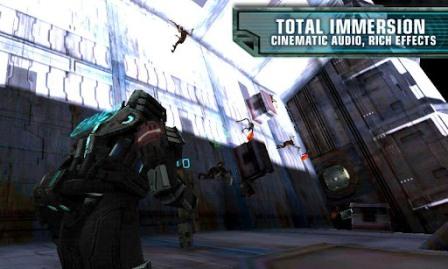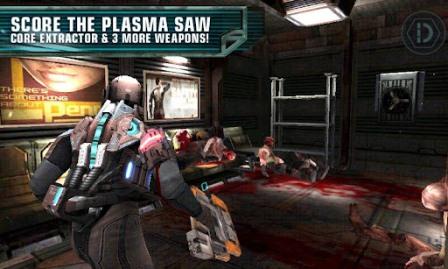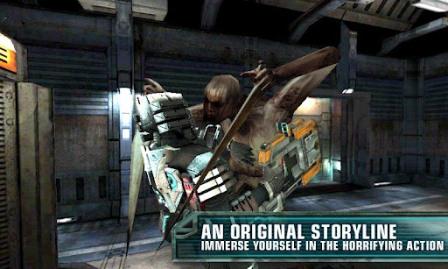 Gameplay:
Download:
Password: cyberzone.mobie.in (if asked)
Install instructions:
>method:
download apk and data files from below link. make sure that all parts of data if any are downloaded, now start extracting data .Install apk via OI filemanager or similar apps in ur device. Now extract data files & copy SD Data to location: Copy deadspace folder to SDCard/ea/here.

Comments: