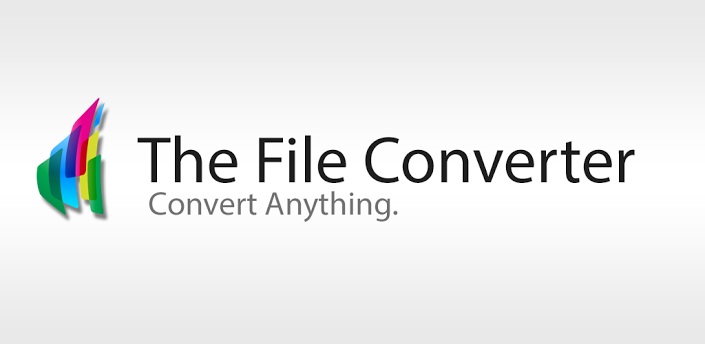 APP description:
★★ We've reached TOP 100 in Tools section in 31 Countries! ★★
Convert Video, Audio, Images, Documents, E-books and archives between nearly any file formats! The most complete and full-featured file converter on the market!
Files are converted in the cloud so your battery is not wasted and conversion speeds are much faster!! .
Features:

* VIDEOS: Convert nearly any format to 3GP, 3G2, FLV, MKV, MP4, MPEG-2, OGG, WEBM, or WMV.
AUDIO: Convert nearly any audio format to MP3, OGG, WAV, WMA, AAC, FLAC, M4A, or MMF.
IMAGES: Convert nearly any format to JPG, PNG, BMP, EPS, GIF, HDR, EXR, SVG, TGA, TIFF, WBMP, or WEBP.
DOCUMENTS: Convert just about anything to PDF, DOC, TXT, ODT, FLASH, or HTML.
EBOOKS: Convert ebooks between many formats such as EPUB, MOBI, PDF, LRF, FB2, LIT, PDB, TCR.
ARCHIVES: Convert files to archives, or convert between archive formats! Supports ZIP, BZ2, 7Z, and GZ.
*Note: DRM-ed files such as some e-books or old iTunes music, along with any password-protected files such as some secure PDF's cannot be converted.*
- Extract music from MP4s or FLVs with MP4-MP3 conversion! Convert to mp4, convert to pdf, convert to mp3, convert to wma, convert to 3gp, convert to jpg, convert to flv, convert to epub, convert to mobi, convert to doc, convert to png, convert to avi, and so many more!
Comments: