Reckless racing full (apk+data):
THE MOST VISUALLY IMPRESSIVE DIRT-ROAD RACER YOU'VE BEEN WAITING FOR! Reckless Racing is a performance intensive game. High-end Android device recommended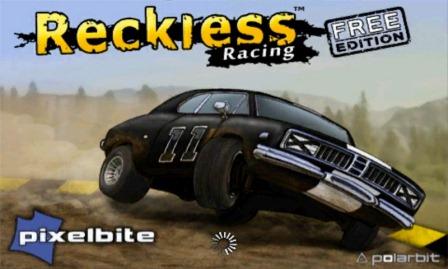 overview:
Reckless racing | size: 60mb | category : racing |

Compatibility:
Tested in htc desire s plays smoothly without a struck. all snapdragon devices with 480x800 / 480x854 are supported. All HTC and sonyericsson androids will support this game
Game description:
Including a selection of 18 highly detailed cars, ranging from small dirt buggies to fast supercars, and 24 routes in a variety of flavors make this a racer for all tastes - both dirt and tarmac. Compete in the Career mode to earn money for new cars and car upgrades. Have a quick race in the Arcade mode with 40 pre-defined challenges. Compete against your friends on the leaderboards in Single Event mode - including Race, Hot Lap and Elimination events. Tune your car in the garage to match your driving style with a vast selection of parts and upgrades. Whether you are a reckless power slider or a slick race driver, make your car the way YOU want it.
Features:

THE DIRT-ROAD RACING GAME YOU'VE BEEN WAITING FOR!:
Reckless Racing blends the finest top-down racer style with graphics that are so stunning you'll shout, "Oowee!" Skid, slip, and slide through down-and-dirty racetracks with precision controls, and challenge friends in online multiplayer. Hold on tight and get ready to go. This here is Reckless Racing! Yeehaw!

RACING FOR THE RECKLESS:
The remarkable visual power of the game puts you in the heart of Dixie, where you'll encounter wonderfully detailed backroad racetracks. Dirt track or asphalt, truck or rally car – take your choice and then take it to the limit. Learn the basics and choose from a variety of driving controls. Progress through the races and move up through Bronze, Silver & Gold difficulty levels.

BEAT BUBBA!:
Adapt your race skills and take on an outrageous cast of characters, including Otis, Lurlene, Cletus, Floyd, and, of course, Bubba. You'll be hootin' and hollerin' along with them in no time flat!

THINK YOU'RE BETTER THAN THE REST?:
With online multiplayer, Reckless Racing gives you the chance to show the world your racing ability! Post your best times on online leaderboards and trade ghost races with players from all over the world. Chat functionality is also built in!

RACE IN 3 DIFFERENT MODES:
Immerse yourself in the world of no-rules driving. Take on the Dirt Rally, Hot Lap time trial, or Delivery time trial. Beat other drivers or beat the clock. Either way, there's a lot of Reckless Racing to do!
Screenshots: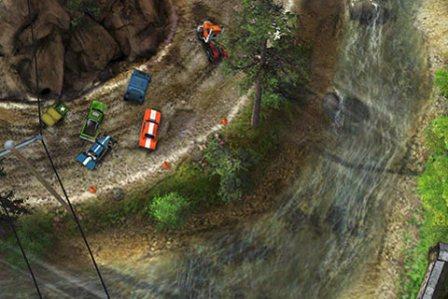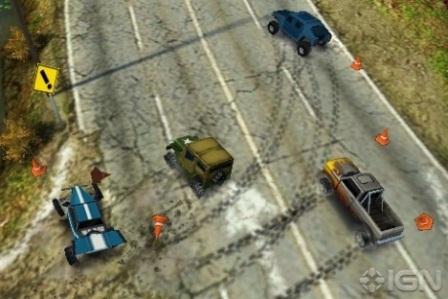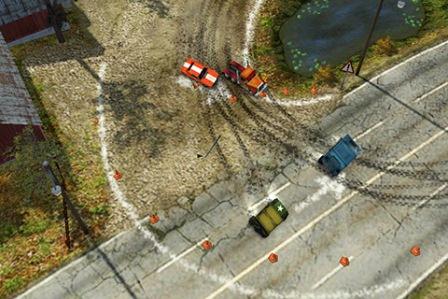 Gameplay:
Download:
Password: cyberzone.mobie.in (if asked)
Install instructions:
>method: (recommended process)
download apk and data files from below link.Install apk via OI filemanager or similar apps in ur device. Now extract data files & copy SD Data to location: Copy com.polarbit.RecklessRacing to SDCard/Data/Data/here

Comments: