Splintercell HD(apk+data):
Play as Sam Fisher, a highly skilled Special Forces operative and fight a corrupt secret agency to get your daughter back.
overview:
Splintercell HD | size: 180mb | category : rpg |

Compatibility:
Tested in htc desire s plays smoothly without a struck. all snapdragon devices with 480x800 / 480x854 are supported. All HTC and sonyericsson androids will support this game
Game description:
Follow a trail of intrigue that leads from Iraq to a high-security building in Washington. Run, jump, fight, and shoot using a handgun, shotgun, AK47 and bazooka, or maintain stealth by improvising with nearby objects. You are now a renegade spy agent; you don't follow any orders except for your own rules of engagement!
Features:
>Go through 11 levels set in 8 different locations, including a smartphone-exclusive sequence on the Potomac River.
>Experience fully polished 3D graphics with an amazing depth of view.
>The Mark & Execute feature allows you to mark multiple targets then quickly eliminate them all at once.
>The Last Known Position indicates where your enemies think you are, allowing you to outflank and eliminate them.
>Use a wide range of equipment to get rid of foes. Pistols, sonar goggles and camera grenades are at your disposal!
>Beat your opponents in stunning hand-to-hand combat and interrogate enemies to get crucial information.

Screenshots: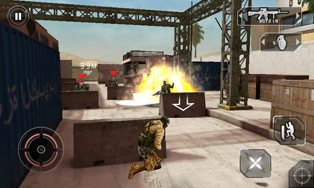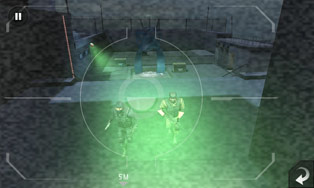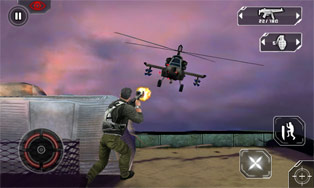 Gameplay:
Download:
Password: cyberzone.mobie.in (if asked)
Install instructions:
>method1: (recommended process)
download apk and data files from below link. make sure that all parts of data if any are downloaded, now start extracting data .Install apk via OI filemanager or similar apps in ur device. Now extract data files & copy SD Data to location: Copy schp folder to SDCard/gameloft/games/here
>method2: (easy process & use this only if above method fails)
download only apk & install it in your mobile now just open it to see it will prompt you to download some data(via wifi/mobile network). Download that data and you are ready to start the fun. but note that since apk is cracked one you have 80%chance of game working or data starts downloading :)

Comments: